College Apps Abroad is an educational consultancy that specializes in helping students find and apply for bachelor's or master's degree in places such as the UK, Ireland, Australia, New Zealand and many others. It assists with all aspects of the application process, which may include creating a list of programs, simplifying entry requirements, financial assistance, scholarship support and advice on personal statement among others.
It also offers a range of courses that students can do on their own if they're not necessarily in need of personalized support, and so these courses explain everything they need to know and consider before applying abroad.
Why and how did you start College Apps Abroad?
Sara Cavalieri transitioned industries from journalism to education where she worked for about 10 years at some of the best universities in the world, including the University of New South Wales in Australia and the University of Edinburgh in the United Kingdom. She lived abroad in Ireland, the UK, Brazil, and Australia for almost nine years and after these years of studying and working abroad, she realized that other people could also learn and experience so much by international education, however most people didn't know where or how to start.
That's when she decided to commence education consulting with College Apps Abroad in July 2020, to offer personalized support to help people get across the line without making any of the mistakes which she felt she may have made along the way.
What makes your service special? How does it impact people's life?
Tuition for colleges is exorbitant in the U.S., therefore more and more Americans are exploring studying abroad to save time and money in their degrees. The mission of College Apps Abroad is to help students find their desired degrees from the best universities in the world and help them to kickstart their unique journey.
The experience truly changes lives forever, so I'm pleased to be able to help students prepare and navigate through the process to make the most of it.

Sara Cavalieri
What have been your biggest success factors?
Since there aren't a lot of resources available and most people don't know how to go about applying abroad, we have received a good number of queries and responding to them timely and effectively has been our biggest success factor.
Seven months in, our biggest success has been the number of students and parents writing to us to thank us for the guidance and support extended to them to get them where they wanted to be.
What are the biggest challenges you have faced launching and running the company?
Because I had a lot of connections within the industry, it was a surprisingly quick switch to running my own consultancy. Even though I found myself working 16-18 hours a day in the initial three months and feeling completely exhausted, yet it didn't feel like a job; it was my future, my project, my baby.

Sara Cavalieri
Which do you think is most important: the right product, the right market, or the right team?
The right team; however, right now, the team is just me (Sara). So it's about the right product. I know the market is out there, but is what I offer meeting that need? This helps me to stay relevant in the market.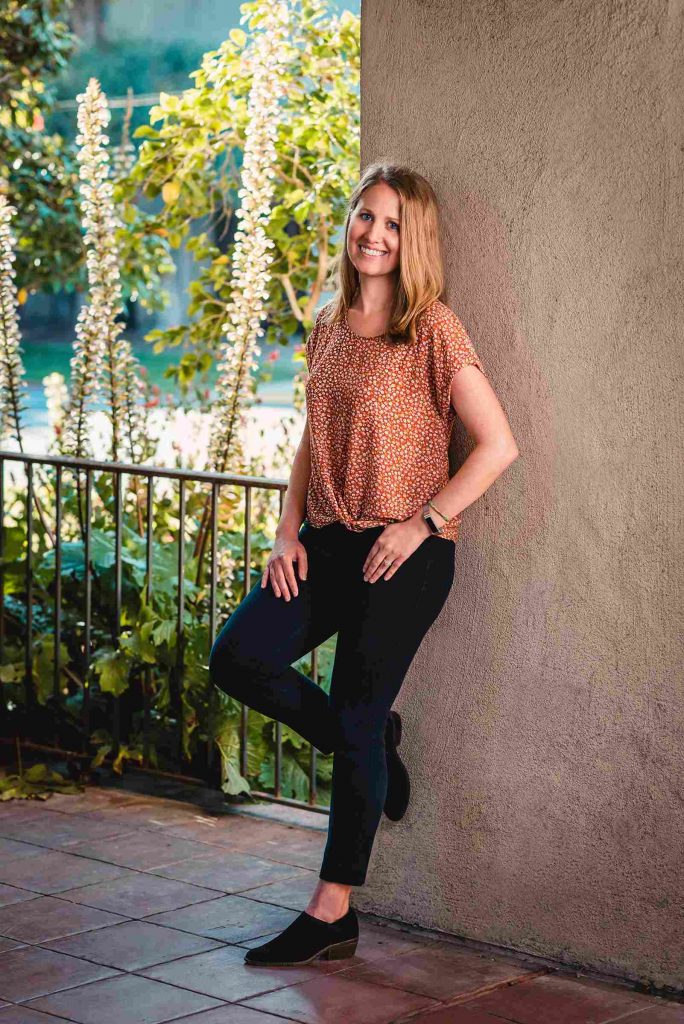 What are your future plans and aspirations?
We hope to be the first name that comes to mind when a student is thinking about studying overseas and needs guidance. Whether we will remain a 1-woman show or take on additional staff is yet to be seen!
Advice for other entrepreneurs who are just started or want to start?
Sara explains, a lot of people have brilliant business ideas, however most people never take the first step. This wasn't an option for me, as I lost my typical 9-5 job due to the pandemic, but I saw it as an opportunity and a blessing to devote 100 percent of my time to my new business.
Still, putting myself out there took a lot of determination, and many times I wondered if my friends, family or colleagues were judging me and my company. In the beginning, I often found myself asking for a lot of input and advice, and it was hard to accept criticism.
It didn't help being a perfectionist. At one point, I stopped asking for any input and began trusting my intuition, and that's when I could really see my company gaining traction – and that is my biggest advice. Within a few months, I've doubled the number of clients which I set as a goal for the rest of the year.
I've made it this far; I just had to believe in myself.
To know more about College Apps Abroad and their services, visit:
https://www.collegeappsabroad.com/