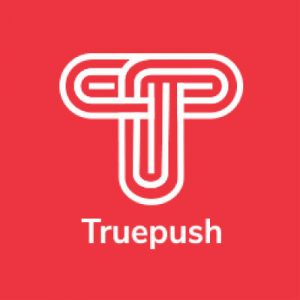 Truepush, a free Push Notifications tool for web and mobile, was launched in 2019 with a motto to provide a free customer engagement platform like push notifications. Within a short span of 18 months, the brand is successfully serving over 20,000+ marketers/ developers and is growing big and strong in the SaaS marketplace.
Why and how did you start your company?
Ravi and Manoj are from engineering background. They both met at Startup Leadership Programme and exchanged common ideas on building a startup which thus led them to build Truepush.
What makes your business, service or product special?
Truepush is a free push notifications product with rich features that are generally paid on other push notification platforms. This strategy has helped us gain a lot of momentum in the market. The product's capability and dedicated customer support are helping us step ahead of our competitors.
What has been your biggest success factors?
Adding bigger brands aboard is considered to be one of the success factors for us at Truepush. Along with that, more number of notifications sent on a daily basis gives us a kick where the highest number of notifications being sent was 376 Mn. And we are aiming at sending 1 Bn+ notifications a day.
What are the biggest challenges you have faced launching and running the company?
There were quite a few push providers in the market who were doing phenomenally great in the space and for us to make a mark in the market was the biggest challenge. Positioning the brand in the crowded space and performing well is the challenge initially and luckily it worked for us because of our strategies and quick execution.
Which do you think is most important: the right product, the right market, or the right team?
All three factors are important. Product-market fit is always critical. To make the product perform as per the market requirements definitely needs the right team. Therefore, all three are extremely important.
What are your future plans and aspirations for your company?
We are trying to build better products that help businesses grow in the customer engagement space. We will be coming up with other tools such as SMS, email, in-app messaging, etc. soon.
Advice for other entrepreneurs who are just started or want to start?
No solid advice as such. From our learnings, we can say that to be consistent, keep working hard and success will surely come to you one day.
Where can we find out more about your startup?
Visit our website to learn more about Truepush:
https://www.truepush.com/